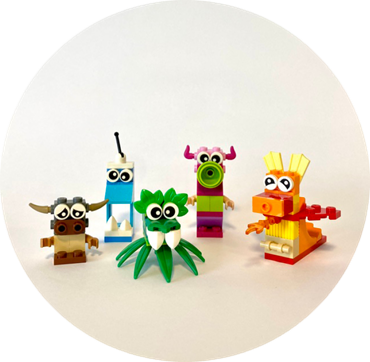 Build LEGO monsters in Creative Lab
Unleash your inner monster builder, as you build monstrous LEGO creatures! Create your own scary, silly, slimy, or screaming monster by picking your favorite bricks and let your monster take over the brick world.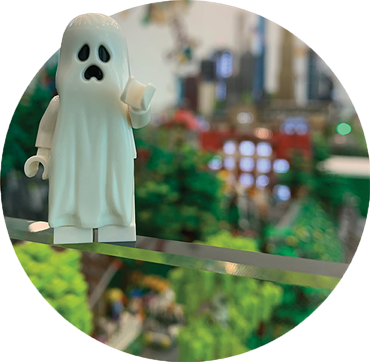 Halloween theme in World Explorer
Go on a thrilling exploration as the World Explorer gets 'Halloweenified' and LEGO minifigures find themselves in spooky and hair-raising situations.
Dress up and get a surprise gift
Whether you're a tiny trick-or-treater or a grown-up with a playful spirit, unleash your imagination and arrive in your most creative costume. Only for guests with tickets for the Experience Zones.
Capture a scary Halloween picture
Get ready to snap this year's Halloween picture at the photo booth in LEGO Square. It will undoubtedly be frighteningly good.